Real-time collaboration
Work with all your team members, in real-time!
Develop your content together with all your team members.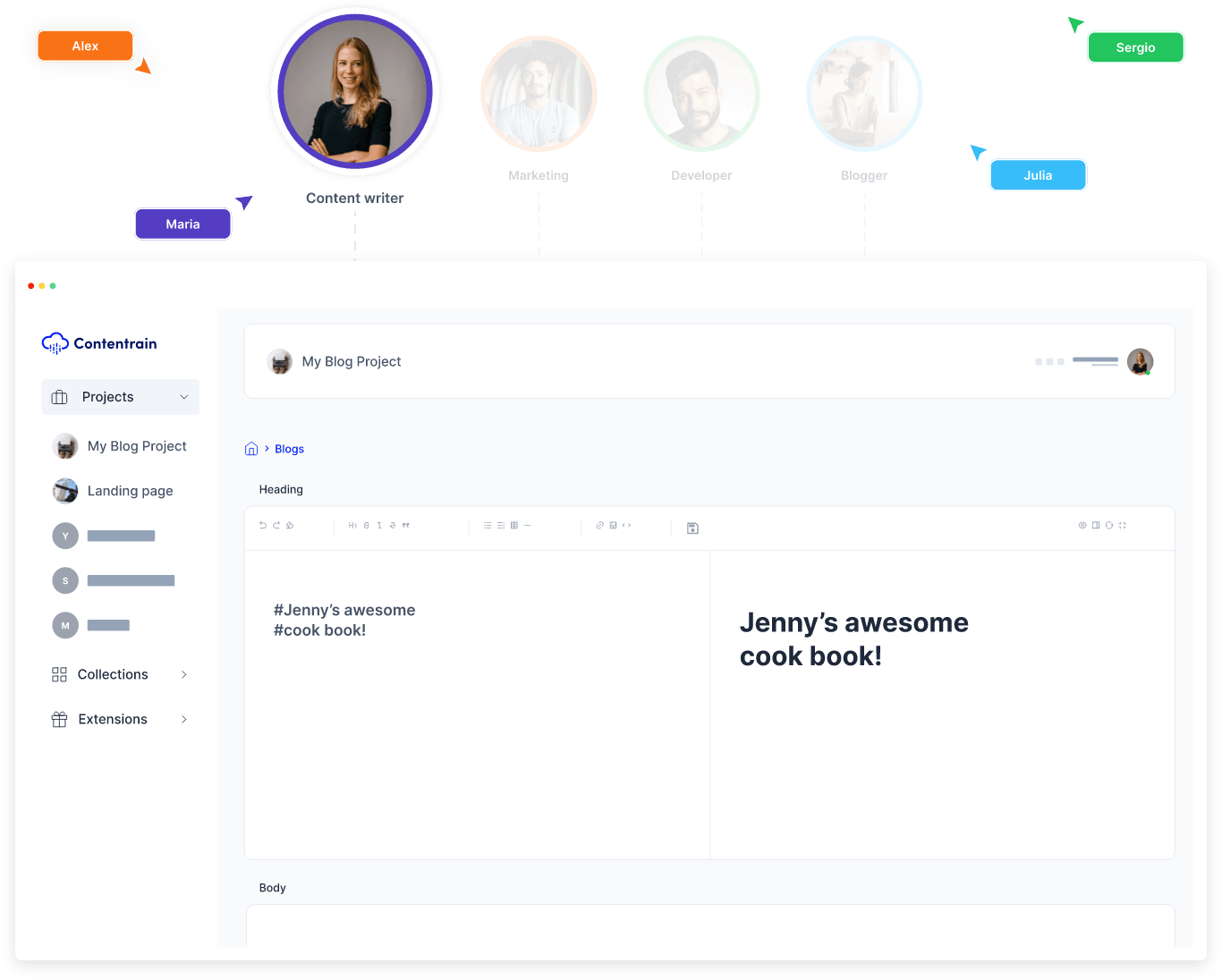 Save your time
Best Headless CMS experience
We understand the needs of developers, marketing teams and content editors. That's why we developed Contentrain and created the best Headless CMS experience for them.
Build content models
Create and save complex Content Models without coding. If you need the same Content Model, you can select it your own shorlist!
Unlimited user management
Seats are ready for all your team members. Set unlimited roles & permissions to manage your project together with your team and increase your efficiency.
Setup in minutes
Quickly add Contentrain to your any web project with our no-code setup wizard. With Contentrain you can create your web project in minutes.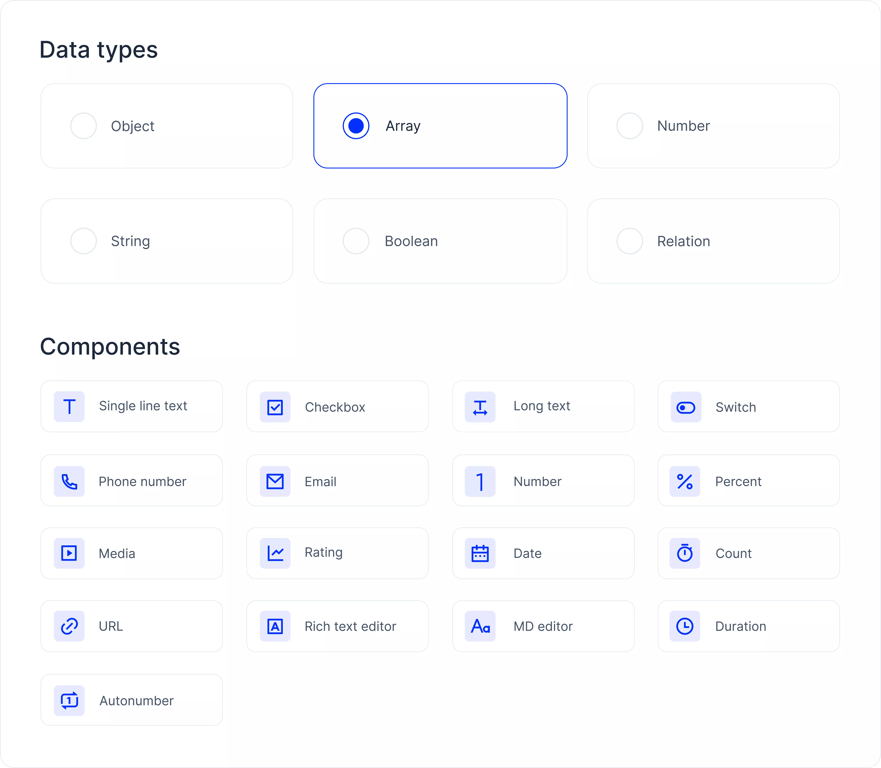 No-code Content Development
The data type comes first!
Choose your data type first and then choose a component that you need. This is the natural way of creating true JSON files for your web projects. Manage and organize all the fields you need for your content with no-code.
Relational Contents
Connect your all contents
Ensure sustainability in your content by matching and relating all of your content and fields. Contentrain is the easiest way to create relations between your collections.